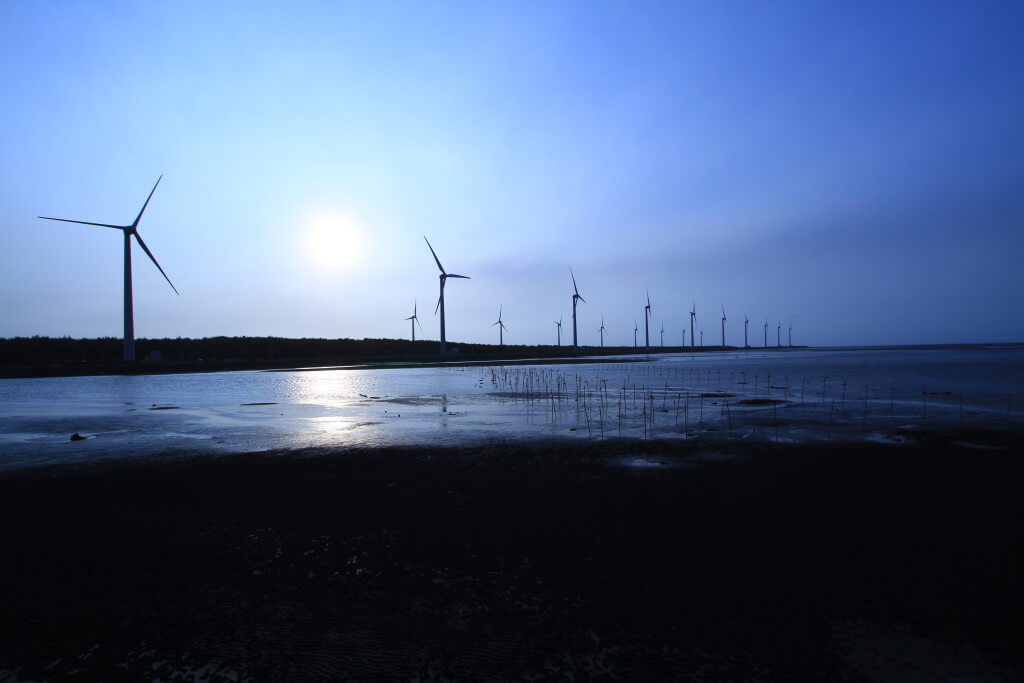 While more than 3,000 offshore wind turbines push electricity to power-hungry Europeans, the number of towering turbines in U.S. waters is precisely zero. But that's about to change.
The first U.S. offshore wind farm is slowly rising in the Atlantic Ocean south of the state of Rhode Island and east of New York's Long Island. It could be up and running by the end of 2016, according to media reports.
The five-tower farm is small in scale and enormous in price: the $290 million project will provide energy to 1,000 year-round residents of a remote tourist stop called Block Island, where energy costs are extremely high because the island is more than 10 miles from the mainland. Developers of the project hope it will establish a toehold for offshore wind energy in the United States.
Once this project starts delivering power, it may be able to provide insights on economies of scale that will enable an industry to take root on the Eastern Seaboard. The relatively shallow Atlantic Shelf provides the only viable choice for the U.S. because the Pacific Shelf hugs the coastline and drops off sharply, making the waters are far too deep for wind farm development.
The large offshore wind farms of Europe rely on government subsidies and policies designed to push more and more European energy consumption into the green-energy sector, but such policies are far more rare in the United States. While investors have made wind turbines a common sight across the broad open plains of the nation's interior, finding folks brave enough to try the untested waters of offshore wind energy in the U.S. another matter altogether.
High up-front costs, investor skepticism and lack of public-sector support equal slow going for offshore wind the U.S. Low fuel prices also are discouraging development of renewable energy sources. But eventually, hydrocarbon costs will rebound and make these kinds of projects more attractive.
The five towers of the Block Island project will be 600 feet high and designed to withstand a category 3 hurricane. Because the winds are stronger at higher altitudes and farther away from shore, wind farm developers have an incentive to build taller towers in ever-more-remote locations. The Block Island towers must be installed on platforms that sit on the seabed in several hundred feet of water — dramatically adding to the project's costs. In the decades to come, floating platforms anchored to the seabed may provide a much more economical base for offshore wind energy projects.
Whatever the future holds, we'll be providing the durable cable hardware that enables the offshore wind energy industry to transmit energy to people on land.
More on the Block Island project:
•    First US Offshore Wind Energy Projects Could Deliver Jolt Of Momentum To Struggling Sector
•   America's First Offshore Wind Farm Quietly Takes Shape
---
Want to know more about our offshore energy efforts, schedule to talk to one of our experts today: