May 1, 2017, is the scheduled cutover date for the Block Island Wind Farm, whose five turbines will begin transmitting up to 30 megawatts of wind-generated power to the mainland power grid. The towers are arranged near Block Island, a tourist destination off the coast of Rhode Island that has about a thousand permanent residents.
At full strength, the turbines can power about 17,000 homes. They can supply up to 90 percent of Block Island's energy needs, and surplus power can be transmitted to the U.S. power grid. Connecting the farm to the mainland power grid was the final step in a process that took most of a decade: seven years of regulatory approvals followed by two years of construction.
May 1 marks a victory for Deepwater Wind, the company that spearheaded the $300 million project. Based in Providence, Rhode Island, the company hopes to develop wind farms off the coasts of New York, Massachusetts, Maryland, and New Jersey.
All eyes will be on Block Island
Offshore is the last frontier for wind power in the United States, which has over 52,000 land-based wind turbines. Though the U.S. has ample shoreline for marine-based wind power, it hasn't had much appetite for wind turbines posted in coastal waters.
That could change, though, depending on the success of the Block Island project. Ostensibly, the project aimed to help the island's residents end their reliance on dirty, expensive diesel-powered generators. But the bigger-picture issue is whether the lessons of Block Island can help people find economical ways to develop offshore wind in the years to come.
Construction of the five towers began in the spring of 2015 and wrapped up in the fourth quarter of 2016 — on time and within budget, according to news reports. Given that wind farm technology is mature in Europe, which has over 3,000 offshore wind turbines, it's no surprise that construction went pretty much as expected.
News reports said the turbines did fine during a coastal storm in March 2017 that produced winds of more than 70 mph. The true test will be how well the towers fare during hurricane season, when sustained winds above 100 mph can have disastrous consequences. The turbine's blades can be feathered to protect against furious winds, but it'll take a real hurricane to test their stormworthiness.
What's ahead for U.S. offshore wind
At 600 feet high, the Block Island wind turbines are designed to capture stronger winds at higher altitudes. Future designs may be as high as 800 feet or more.
Deepwater Wind plans to build wind farms about 15 miles from the shoreline, where winds are stronger and the towers are less obtrusive to the eye. And developers are working on offshore platforms that could situate wind farms far out of sight of land, potentially silencing complaints that the towers ruin coastal views.
What we can't see is how the social, political and economic winds will blow. These projects require years of financial and regulatory haggling. If fossil fuel costs remain low, investment dollars may be hard to come by. And the political climate could make it harder to get more wind farm projects approved.
The case for getting offshore wind into the mix
We have no illusions that renewables like wind and solar power will replace fossil fuels like petroleum and natural gas in the near future. But we do believe there's much more room for renewables in the U.S. energy portfolio.
The U.S. is one of the largest contributors to the greenhouse gases that are warming the planet and causing climate change. That creates an obligation to apply the lessons of land-based wind power to the needs of offshore wind farms, and to learn from the experience of developers in Europe and Asia.
It's true that offshore wind is expensive. The question is whether the cost of neglecting this resource will be even higher.
Related articles: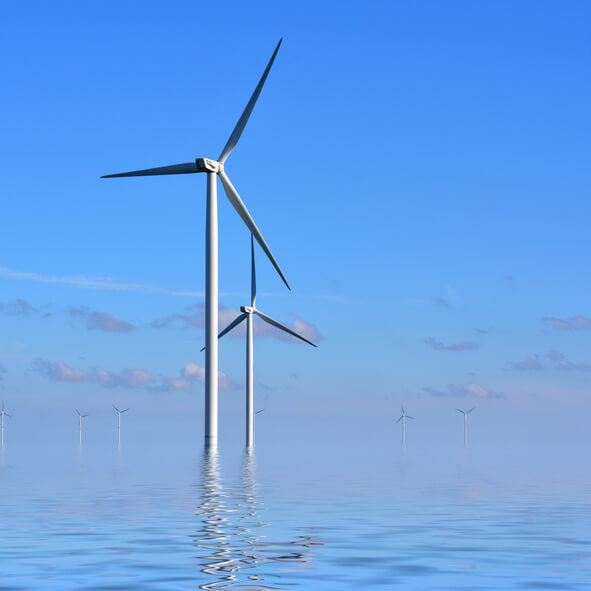 Server farms are increasingly crucial to the success of wind farms — offshore and otherwise. Data scientists armed with cloud-hosted analytics applications and tower-based telemetry can track every minute in the life of a wind turbine.
This is especially crucial in the rugged offshore environment, where storms, corrosion, sea life and everyday wear and tear test the survival of offshore wind turbines.
Today we'll take a quick look at why analytics — the sciences of measurement and analysis — are so important to the evolution of offshore wind power.
Data science and predictive maintenance
Thanks to innovations in data science and cloud computing, wind farm operations can create complex models that cross-reference and correlate the effects of wind, weather, and wear in ways that were unimaginable a decade ago.
The great challenge with offshore wind comes down to trimming the massive installation costs and preventing costly equipment breakdowns. With improvements in analytics-driven predictive maintenance, offshore wind installations will get even better at tracking when key parts are due to fail and replacing them before an expensive breakdown.
The benefits of this deep dive into data analysis are two-fold: trimming operating costs, and showing system designers the best opportunities for higher efficiencies in upcoming generations of towers and turbines.
Land-based wind power is already price-competitive with mainstream energy sources in many markets. Precise analytics will be one of the keys to helping offshore wind farms equal that performance.
Wind-monitoring devices
The Belgium-based Offshore Wind Infrastructure (OWI) Application Lab is testing a broad range of technologies to help offshore wind operators exploit the advantages of advanced data science.
One of their experiments proved that a floating platform can use LIDAR (light detection and ranging) devices to track offshore wind patterns. Essentially, it's the same technology police use to nab speeding drivers: Pointing a laser beam at a specific area and measuring the motion in the area where the light beam hits.
LIDAR is excellent measurement technology on land. But making it work on water has been cost-prohibitive, OWI Application Lab says. That's why the successful test of a floating LIDAR, or FLIDAR, prototype a few years back was such welcome news.
"The profitability of offshore wind farms depends heavily on the ability to predict and deliver maximum power output at competitive costs," OWI Application Lab says. "Reaching this optimum first requires an in-depth knowledge of the wind resource."
With analytics, windfarm operators can fold extra-precise wind measurements into their overall operating models to make even better predictions about the lifespans of their turbines.
Measuring the prospects of offshore wind
At PMI, we know the benefits of using advanced technologies to create products tough enough to withstand the attacks of weather and corrosion at sea. Science and engineering make it possible for to build some of the world's best subsea cable accessories.
That's why we're so optimistic about the prospects of analytics and data science to make renewables like offshore wind more price competitive in the years to come. In a warming world, it can't happen too soon.
Related articles: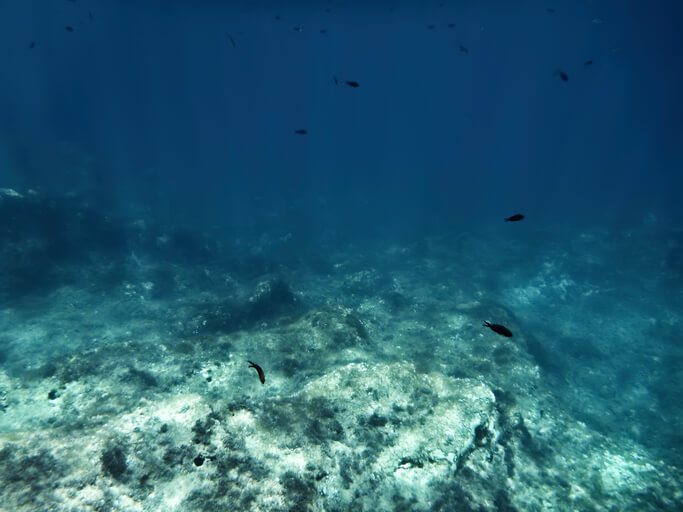 If you follow the evolution of marine energy like we do, you're bound to see references to marine biogeography.
We've come to see why marine biogeography will play a crucial role in the development of offshore wind and other marine-energy sources.
The basics on marine biogeography
What is marine biogeography, and why does it matter to the renewables industry?
Biogeography the is mapping of living things. It helps scientists and researchers document the life cycles of plants and animals in specific regions within defined time periods. Biogeography reveals the health of ecosystems where people plan to build things. And it helps target areas for restoration of threatened species.
Biogeography offers a path to cleaner ocean energy development
Wind farms and marine-energy developments represent the bright future of the sustainable energy industry. But to truly be sustainable, they must be able to produce power without significant damage to marine ecosystems.
Our oceans are already under considerable stress from overfishing, pollution, and climate change. Sustainable energy projects cannot add to that environmental toll. Fortunately, marine biogeography has the tools and techniques we need to ensure cleaner, safer development of ocean-energy projects.
How marine biogeography works
Marine biogeography produces a visual representation of a subsea biome. It creates a three-dimensional image revealing mountains, valleys, trenches, flatlands, continental shelfs, reefs, and anything else on the ocean floor. And it shows the species of plants and animals living there.
The process of marine biogeography works like this:
A research ship travels to an area to be studied.
Multibeam radar scans the ocean floor to document its topography. It sends out about 1,500 radar "soundings" per second, capturing every contour.
Split-beam sonar scans for any fish in the area.
Remotely operated vehicles photograph the area to confirm everything that came up on the radar.
Computers interpret the soundings and create 3D images revealing the shape of the ocean bottom and the native flora and fauna.
Note, this is not a one-time process: Because so many animals migrate and humans change the oceans constantly, marine biogeography must be repeated several times before scientists can truly understand the ecosystems they are studying.
Hawaii: Marine biogeography in action
Hawaii has abundant sunshine and oceans on every side, making it a prime locale for renewables like solar and offshore wind.
U.S. government researchers are teaming up with local scientists and other experts to study the ecological impact of installing windfarms in the Pacific Ocean near Hawaii. Biogeographic studies will help them identify the places where a windfarm would do the least damage to sea life.
Offshore wind is more than a cool idea in Hawaii: Islanders pay the highest electricity costs in the United States because their primary fossil-fuel energy sources must be transported across thousands of miles of ocean. The state hopes to get all its energy from renewable sources like wind and solar by the year 2040, cutting its dependence on fossil fuels.
Potential impacts of wind farm development
We've already written about the environmental impacts of marine energy projects. A wind farm requires several large, concrete bases installed on the sea floor. Building these will affect life at the construction sites, but that is temporary for the most part.
There's also the challenge of laying transmission cables from the towers to the mainland. These must be buried beneath the sea floor, creating another potential disruption.
And there's the issue of underwater structures encouraging the formation of new reefs — and inviting in invasive reef species that crowd out native life.
Marine biogeography will help wind farm developers identify migration routes, spawning beds and other things that sea life must have to survive.
Marine biogeography will help map the future of ocean energy
Ocean-energy developers are bound to be told things they do not want to hear, thanks to marine biogeography. But ultimately, they need to know if whales are migrating through the middle of their development projects. The sooner they know, the better.
Of course, we have more than a rooting interest in marine energy at PMI. All these projects need cables for mooring and power transmission, and our premium cable accessories are designed precisely for these kinds of projects.
In sum, we like what we're seeing from the field of marine biogeography. It's good for our oceans, which makes it good for everybody.