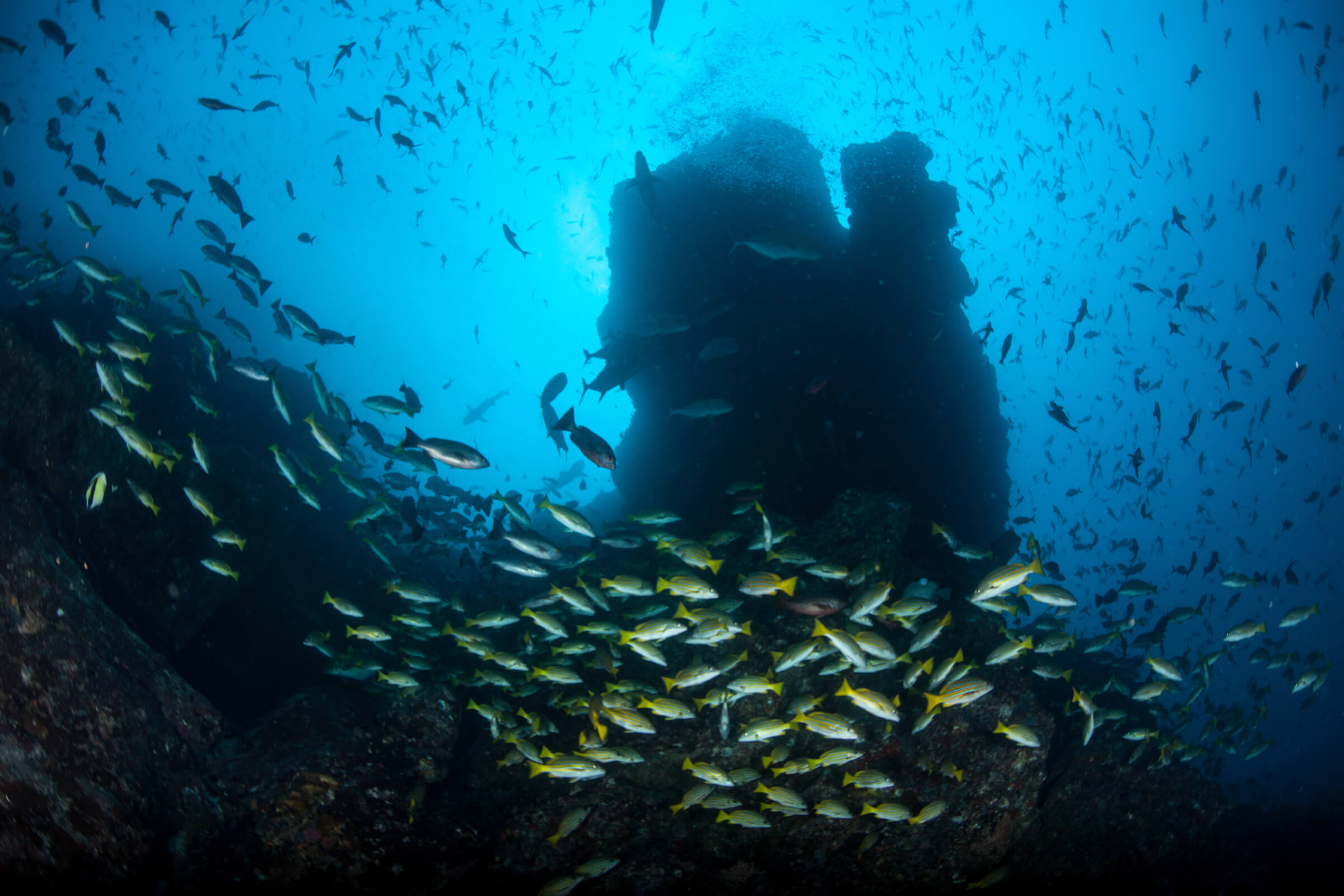 Below the surface of the earth's crust, there is constant movement as tectonic plates slide past one another and bump into each other.  These plates have rough edges that sometimes get stuck.  When this happens, the rest of the plates keep moving, and when the edges finally unstick, it causes earthquakes. For centuries, scientists have been trying to study these plate shifts to better understand, and maybe predict when and where earthquakes will hit next.  The dramatically deep trenches on the ocean floor where oceanic plates converge would be the ideal location to study these shifts, but due to the cost and difficulty of reaching these locations, scientists have only been able to catch quick glimpses of what's going on under the surface.
The relatively recent advent of fiber optic cables have dramatically changed the way scientists study tectonic plates on the ocean floor.  University of Washington oceanographer John Delaney was one of the first scientists to come up with the idea to attach a network of sensors to subsea cables that could transmit data instantly and continuously. His idea of an "underwater observatory" has recently come into fruition off the Northwest coast of the US and Canada. A constant stream of data from this observatory is now capturing events that scientists have previously only been able to examine after the fact, including the first recording of an eruption of an underwater volcano as it happened.
For more information about Delaney's work on seismic testing with fiber-optic cables, watch this video: UW scientists capture underwater eruption with new fiber-optic array, set up HD web cam
PMI's cable management and bending strain relief hardware is already integral in marine seismic data acquisition, as we've mentioned in our article "Cable Hardware Adds Productivity to PGS' 3D Seismic Acquisition Vessels". As seismic technology and marine exploration continues to evolve, PMI is ready to provide quality hardware to solve the next generation of issues.  Contact us today to schedule an appointment to talk to our experts.