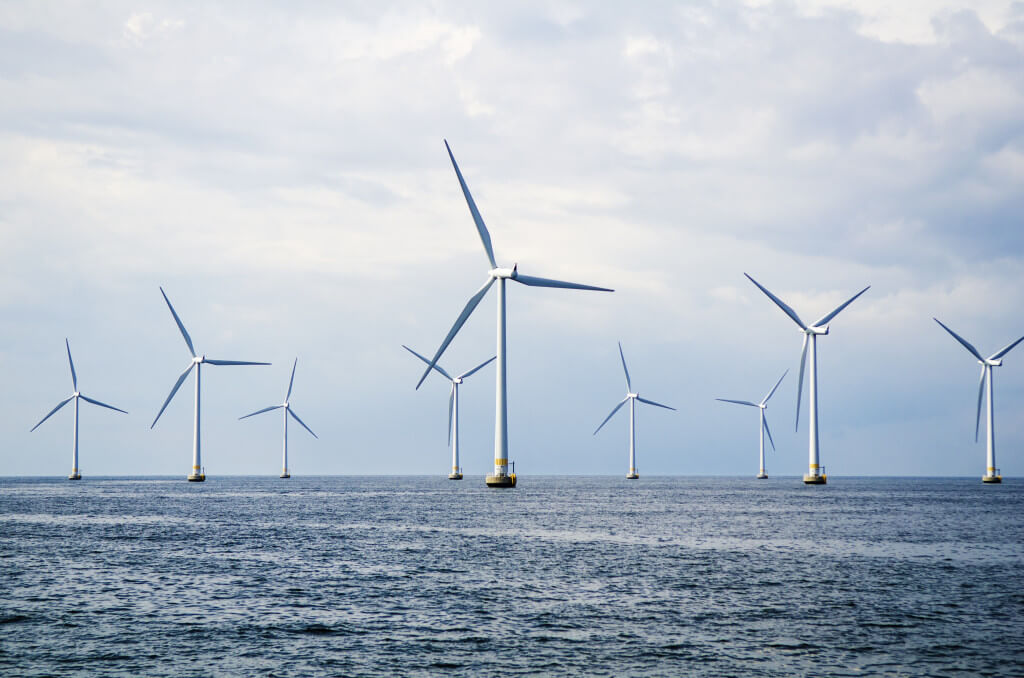 While it appears as thought the U.S. is falling far behind Europe in the Offshore Wind and Wave Energy department, you really need to understand the lay of the land – literally.
 The U.S. coastline, with a relatively small continental shelf, is not quite as amenable as Europe's North Sea for offshore wave and wind. Conventional offshore wind turbines are limited to a depth of around 50 meters. In these depths, foundations are typically open truss frame structures that are anchored to the seabed. They are expensive to build and aimed at supporting extremely large turbines. The larger the turbine, the more energy it produces, keeping the overall cost per kilowatt-hour down.
But as the water depth increases, foundation costs increases. So along the U.S. coast, floating structures similar to the ones deep-water oil and gas industry use are nearly the only option.
The U.S. would benefit from not only looking at floating offshore wind but also wave energy, both of which are economically equal in extracting energy from the marine environment.
But what is most important is that these types of projects get in the water soon, generate interest and start working towards lowering costs. We need to work to achieve lower costs through simplicity, reliability and economies of scale.
Today it appears that we are likely only to employ only a tiny fraction of this available resource and offset the needs within the U.S. The problem we truly face is not obtaining the resource; it is the practical deployment and the economical conversion of it into electricity.
We need to look at the most viable methods of capture it at the lowest cost.
Our years of experience in the offshore oil and gas industry will benefit offshore renewable energy companies that are navigating along the U.S. shoreline.
Meet with a PMI Engineering Expert who will help you tackle your offshore project needs.


Want to know more? Read Ocean/Tidal/Stream Power: Wave Power's Path to Commercial Acceptance – A Comparison with Deepwater Wind by Timothy R. Mundon.