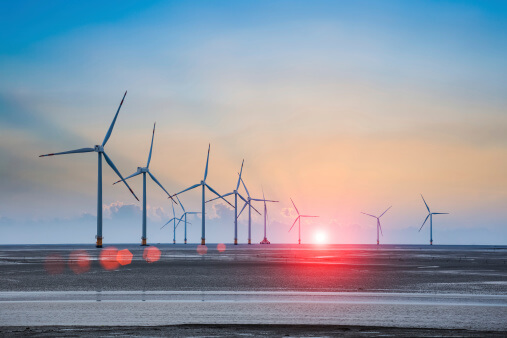 The Dutch Government will soon be inviting offshore wind power companies to bid on building two wind farms off the Dutch coast.
Companies bidding the lowest price will be awarded a 30-year permit to build and operate the relevant wind farm.
So it's not a surprise to tell you that everyone will be extremely focused on cost control measures.
From our experience, it will be important for those involved to understand how proven subsea cable equipment can reduce the overall cost over time. And throwing the cheapest solution out to grab a bid could be a very costly problem in the future.
While our high-end, custom engineered subsea cable hardware may not be the cheapest on the market, our engineering team understands there are other ways to save costs. Our experience led us to create "No Tools Required" custom cable systems, and our in-depth hydrodynamic efficiency studies are helping other companies innovate new systems on existing subsea cable devices and analyze cost saving opportunities.
According to the Government, critical to the overall plan for The Netherlands is that the energy produced from renewable sources is cost-competitive. In meeting its future energy demand, the country aims to keep costs under control.
For most wind projects, the pre-construction and even pre-bid costs are high for individual companies. Costs must be made for site investigations, for environmental impact assessments, and so on. This increases risks for bidders, and by consequence the overall costs for offshore wind development. To address this, the Dutch government has now decided to take over the responsibility for many of these pre-development issues. Read more…