The first U.S. offshore wind farm is expected to go online by the end of 2016, ushering in what could be a new era of renewable energy in the United States.
This is welcome news in a nation where land-based wind power has exploded over the past two decades, installing nearly 50,000 wind turbines that provide clean energy across the continent. Can the same spirit of innovation that made U.S. land-based wind power a world leader be applied to offshore power?
We'd like to think so, but, admittedly, there is a long way to go. The new Block Island Wind Farm is barely a blip on the nation's energy map — powering just 17,000 households in a nation of 325 million people.
Completed in August at a cost of $290 million, the Block Island Wind Farm consists of five turbines towering over the waters of the Atlantic Coast south of Rhode Island. It might not sound like much in an age where thousands of offshore wind turbines pump carbon-free electricity to Germany, the U.K. and other European nations.
But it's difficult to exaggerate the importance of the U.S. finally dipping its toes in the water, so to speak, of offshore wind. An abundance of caution on American shores had thwarted every previous offshore wind project. Now that offshore wind technology is mature thanks to a couple decades of European development, the U.S. is poised to reap the benefits of potentially cheaper offshore wind power.
This helps explain why several states along the Eastern Seaboard are embracing offshore wind power:
The governor of Massachusetts approved a program in August allowing up to 1,600 megawatts of offshore wind projects in the next decade.
New York approved a plan in August that says renewable power sources (wind, solar, etc.) must account for half of the state's energy output in 2030. In September, the state released a blueprint for an offshore wind master plan to be completed in 2017.
At the University of Maine, researchers are working with federal grants from the Department of Energy to develop prototypes of floating wind-farm platforms that can overcome many of the challenges associated with fixed offshore wind turbines. A French defense firm that's moving into the renewables sector also has joined the project.
Projects on the drawing boards could add nearly 5 gigawatts of offshore wind power in the United States — a mere fraction of the estimated 4,200 gigawatts of energy that could be generated in the domestic waters of the United States.
Any offshore wind projects will have to overcome substantial regulatory and financial hurdles before any electricity starts streaming back to the mainland. But it's worth the effort.
Why offshore wind is crucial to the U.S. energy equation
Offshore wind technology is more expensive to install and maintain than its land-based counterparts. But ocean breezes are stronger and more consistent than the wind passing over land, which creates the potential for much more efficient wind-energy operations installed offshore.
In effect we can conceivably pull more power from fewer turbines if offshore wind technology matures. Installing and maintaining these towers will require substantial expertise, which could produce a lot of steady jobs for coastal communities.
Meanwhile, the U.S. fracking boom that has done so much for the nature's energy posture — lowering gas and oil costs and reducing the dominance of OPEC — remains politically controversial. If the public tide were to turn against fracking, we could see renewed pressure to tap green-energy sources like offshore wind.
Embracing the power of our oceans
At PMI, we're strong believers in the potential of marine energy technologies because we've been providing rugged cable accessories to offshore industries for decades. To be viable, offshore wind farms must be able to cope with ever-present threats to subsea power cables that transmit electricity back to the mainland. Our cable terminations, cable protection and splices are built to withstand the worst our oceans can deal out, so naturally we're embracing the potential of offshore wind.
The oceans alone won't fix all of America's energy problems, of course. But they should be part of the solution.
Related articles: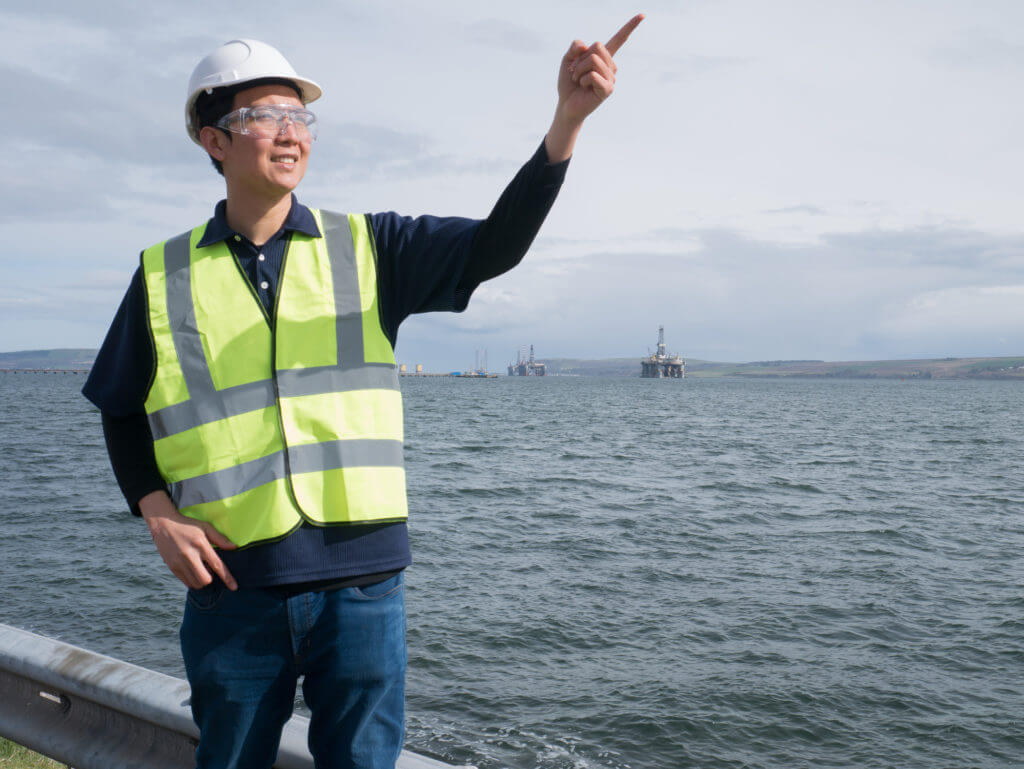 Whether marine energy project planners deploy wind, wave or tidal devices, they cannot afford to overlook the basics: transmitting power back to the mainland via electrical cables.
There's an abundant body of knowledge on transmitting electrical power via underwater cables because power companies have been doing it decades. Indeed, Europe's mature offshore wind industry has amassed considerable working knowledge on the most common challenges of subsea electrical cables.
Here's a concise overview of them:
Installation and Positioning
Power cables for marine energy projects most likely will be installed with cable-laying machines that bury them at a specific depth below the sea floor. This is mature technology; the main challenges are straightforward: working around the weather and hiring a ship to lay the cables.
The greater challenges come from determining exactly where the cables will go. A host of position-related questions crop up:
Are any other cables or utility pipelines already installed nearby?
What's the regulatory status of the installation site — is it a protected ecosystem?
What's the seabed terrain like?
How stormy is the local weather?
How far apart should cables be placed?
How much shipping, fishing and other commercial activities happen nearby?
An in-depth review by the U.S. Department of the Interior's Bureau of Safety and Environmental Enforcement noted that there so many variables with cable installation that project specifics will have to be decided on a case-by-case basis.
Protection
Cables must be built to withstand the rigors of the subsea environment. Furthermore, any cable accessories that connect various cable parts have to be extremely rugged and seaworthy, providing reliable cable protection, terminations and splicing. Project planners need to invest time in researching accessories that strengthen and protect cables, making them less vulnerable to corrosion, currents and other subsea threats.
Mooring
Depending on the location, some cables require mooring lines to hold them in place. These lines may require anchors embedded in the sea floor. Once the cables are moored, the lines may attract aquatic species that start building artificial reefs; this may trigger environmental questions.
Maintenance and Repair
The ocean environment does not cooperate with the need to maintain and repair subsea cables. Ship anchors and fishing nets may snag your power lines, and inconvenient storms can keep repair crews away for weeks or months. Even in the best weather, it can be extremely difficult to identify precisely where a cable is damaged.
Fortunately, technology is getting much better at predicting when parts will fail so replacements can be installed on schedule rather than in a chaotic emergency-repair scenario.
Monitoring
A power grid buried beneath the sea floor requires constant surveillance — the environment creates so many challenges and risks that it's extremely difficult to anticipate all the ways things can go wrong. Advances in monitoring technology will help narrow down the source of a problem when it crops up, but it's still a matter of fixing things buried under seawater. That's always a challenge.
Addressing the complexities of subsea cable grids
All these points illustrate the need for a well-planned, well-executed marine energy project that anticipates the many challenges that crop up when devices and equipment get placed in a saltwater environment.
At PMI, we pay a lot of attention to making sure splices, terminations, cable protection and other accessories do not become weak links in a subsea power grid. With all the risks in the subsea environment, investing in the best cable accessories can mean one less worry for marine energy project planners.
Related articles: