DYNA II®

DYNA II Mid-Span Cable Suspension System
Designed for Faster, Safer High-Load Seismic Towing
DYNA II system offers multiple degrees of freedom which allow spreader rope loads to pass through with minimal effect on the lead-in cable.
The tool-free design allows for ease of installation, with faster cable deployments and retrievals. Installation can be performed anywhere along the cable for unlimited attachment possibilities in a few simple steps:
Wrap the helical rods on the lead-in
Install split housing and collar assembly; secure with quick release pins
Mount suspension arms and sheaves
Installation complete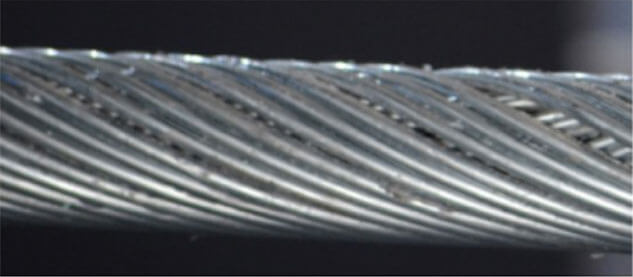 Apply helical rods on cable
Install split housing and collar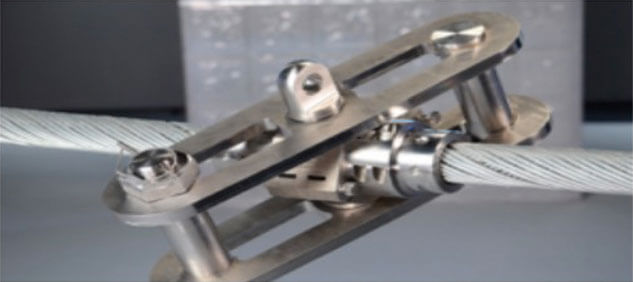 Secure in place
Several configurable kits and accessories are available:
Sheave Kit
Rotating Sheave Mount Kit
Sheave Pin Kit with Weak Link (break away feature at specified load)
Pad Eye for float attachment and back-up rope
Flotation DYNA II
Reusable Hardware Offers Significant Cost Savings
The DYNA II Retermination Kit includes new helical rods and inserts to allow you to re-use the outer hardware. Storage on the cable drum is possible by removing the outer hardware while leaving the housing or the helical rods intact.
Product Description
DYNA II Suspension System (DYNA II) allows high-strength cable connection with many attachment possibilities. With reusable hardware, re-termination kit availability and multiple options an accessories, the DYNA II offers tremendous value.
Applications
Towed cable arrays
Attachment of lines or paravanes to tow underwater cables in flank positions aft of a vessel
Buoy attachment to restrain cable torque and rotation
Surface and subsurface float mid-span cable attachment points
Features and Benefits
Design allows for ease of installation with faster cable deployments and retrievals
Installation can be performed quickly anywhere along the cable by wrapping helical rods on the cable lead-in and installing the split housing and collar assembly with secure quick release pins
Designed to handle in-line loads equal to safe qorking load of the cable and side loads of 40 tonnes (metric)
Provides tailored bending protection and eliminates localized clamping forces through the use of helical rod layers
Re-useable hardware and re-termination kit availability offers significant cost-savings
Several configuration kits and accessories are available to match your application

Weak Link (break away feature)
Multiple pad-eye attachment option
Sheave kit
Rotating sheave kit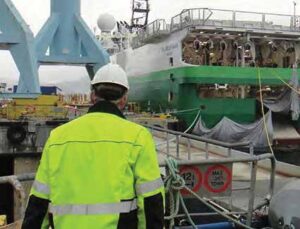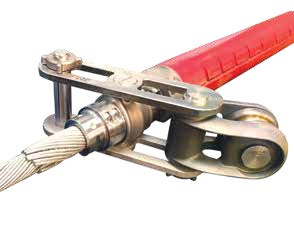 Typical Configuration of the DYNA II
Sheave Pin or Optional Weak Link
Sheave
Hand Nut & Q-R Pin
Rotating Sheave Mount
Housing
Suspension Arm Pin Assy
Collar Assembly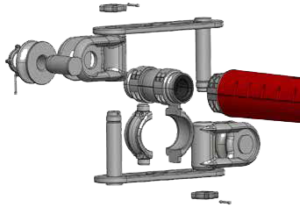 MODEL
APPROX. WEIGHT (W/O RODS)
DESIGNED FOR SPUR LINE
OR SPREADER ROPES
OVERALL DIMENSIONS
(L x W x H)
DYNA II
49 kg (108 lbs)
N/A
55.9 cm x 15.2 cm x 30.5 cm (22" x 6" x 12")
DYNA II w/ Sheaves
59 kg (130 lbs)
≤ 52 mm
55.9 cm x 15.2 cm x 30.5 cm (22" x 6" x 12")
DYNA II w/ Rotating Arms & Sheaves
82 kg (180 lbs)
≤ 52 mm
86.4 cm x 15.2 cm x 30.5 cm (34" x 6" x 12")