DYNA II® Lite, DYNA II® Mini and DYNA II® Umbilical

Unlimited Attachment Possibilities for Unique Applications
The DYNA-HANGER® II family was expanded to accommodate the evolving needs of our clients facing higher operating load requirements and needing more efficient deployment operations.
DYNA II Lite:
Accommodate applications where high load requirements are not encountered, resulting in substantial weight savings while towing.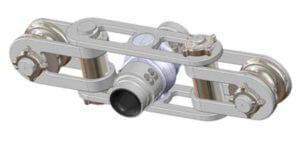 DYNA II Mini:
Use in attachment point applications such as a flotation device or where spreader ropes are not required.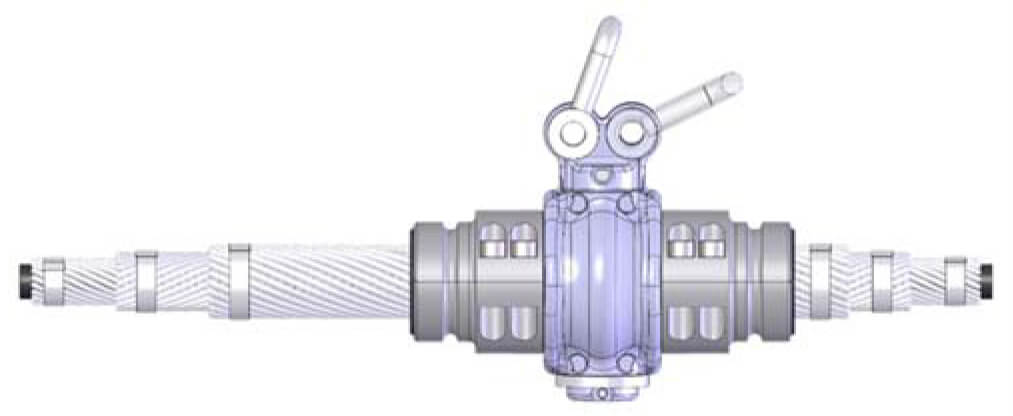 Umbilical DYNA II:
Provide a strong, robust attachment point for larger dia umbilical cables.
Product Description
PMI's DYNA-HANGER family of products are specialized to meet the requests and application requirements of our customers. All designs allow for ease of installation anywhere along the cable offering many attachment possibilities.
DYNA II Mini
The DYNA II Mini is a smaller version of the DYNA II to handle in-line loads up to 20 tonnes. Padeye configuration can be adjusted to meet needs. 3 tonnes and 6 ton standard option. The DYNA II Mini allows for independent height adjustment of the streamers.
DYNA II Lite
The DYNA II Lite is designed for applications with up to 20 tonnes in-line loads and 25 tonnes side loads are needed. This results in substantial weight savings in towing the cable array.
Umbilical DYNA II
The Umbilical DYNA II is specialized for gun umbilical applications. Multiple pad-eye options for umbilical float attachments, and fits a range of cable diameters.
Features and Benefits
Same high quality, installation technique as DYNA II systems to save installation time.
Re-usable hardware and re-termination kit availability offers significant cost-savings.
Cable suspension below surface/off seafloor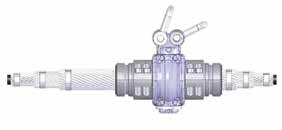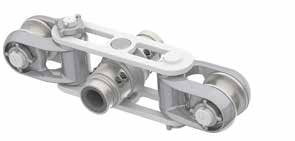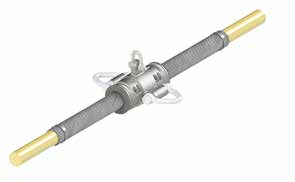 To learn more about the DYNA II Lite, DYNA II Mini, or Umbilical DYNA II, contact us for a consultation.