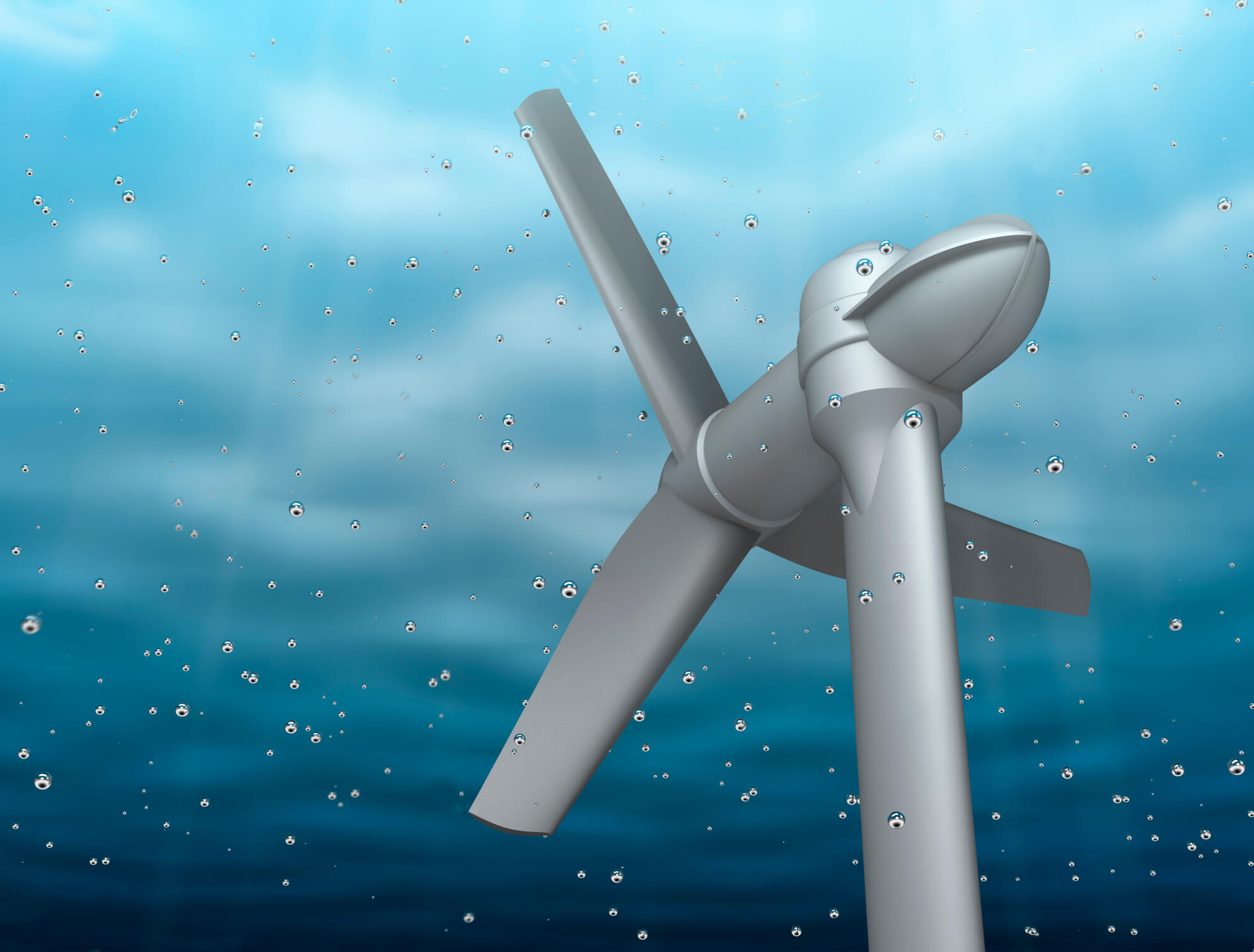 The coast of Scotland has some of the world's strongest waves, which makes it a vital testing ground for wave turbines that convert wave movements into electricity.
So it's no surprise that the Pentland Firth region of the Scottish coast is the site of the $1.5 billion MeyGen turbine project, where offshore cables are being laid in the opening phases of an initiative that aims to install 279 wave turbines below the surface of the ocean. As a recent Quartz.com report noted, the project could provide up to 400 megawatts of electric juice that could power 175,000 homes.
The wave-power turbines look much like wind-power turbines. Moving waves turn the turbine blades, generating electric power. Some observers say wave-power technology is about three decades behind wind power. But the MayGen project could signal the arrival of wave technology power, once it gets up and running.
Wave power technology is taking a wide array of shapes. Some devices look a bit like mechanical eels floating on the surface of the water; others are more like paddles that flow back and forth with the waves, moving a piston that generates power.
The ocean is an alluring power source, because it is so much denser than air and can therefore generate far more movement that can be converted into electricity. But even with 800 times more density than air at the surface, the water in the ocean creates an extremely problematic environment for energy development.
A recent Wall Street Journal article pointed out severity of the challenge:
"People say this is not rocket science," says Neil Kermode, managing director of the European Marine Energy Centre. "No. You fire a rocket into a nice, cold vacuum. We're trying to do things in a salty, grit-filled electrolyte that's got animals in it."
Indeed, waves flow in multiple directions, unlike the wind, and the undersea environment could potentially be damaged by these kinds of projects. These and other factors vastly complicate wave-power generation.
Right now, cable-laying equipment is installing the offshore cables that will convey power to the people of Scotland after the wave turbines are up (well, down) and running. While power cables may not seem as exciting as subsea turbines, they still represent one of the most vital components of the project.
As wave power advances, PMI will be poised to provide durable ocean cable hardware to help these kinds of projects succeed. We have the experience and knowhow to design and manufacture rugged cable accessories that can last for years in the most difficult ocean environments. As the energy world transitions from fossil fuels to renewables, PMI cable hardware will be there every step of the way.
Elsewhere on the PMI blog: Tidal and Wave Energy Industry Struggles With Harsh Ocean Environments
Related article at Environment360 published by Yale University: Will Tidal and Wave Energy Ever Live Up to Their Potential?
Need some tips on how to extend your subsea power cable life? Check out our guide: