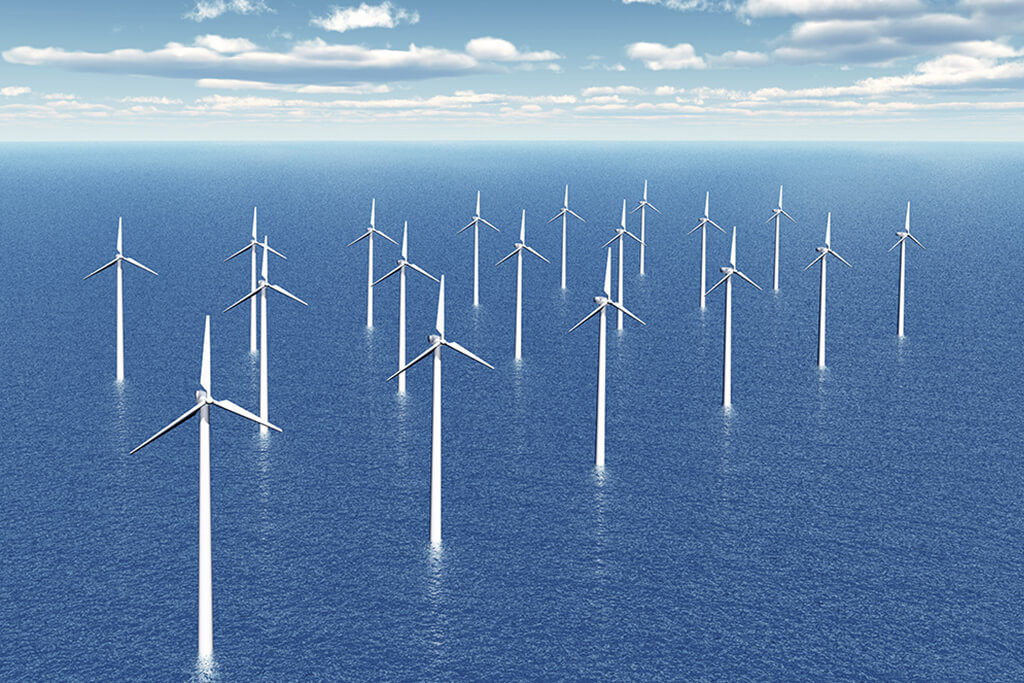 The shift towards sustainable and renewable energy sources has made a real change in the energy industry. As we previously reported on our blog, Europe and Asia lead in wind energy production globally – Denmark itself uses wind power for almost 40% of Danish domestic electricity. The United States continues to grow in the market as well, with the U.S. Department of Energy reporting that by 2030, wind power could supply 20% of all U.S. electricity. However, as more wind turbines are being created, the more people are beginning to speak up about them being an eyesore.  The solution? Offshore wind farms.
Offshore wind farming has proven to be a successful solution, not just for eyesore issues, but for productivity. Outside of populated areas and buildings, wind blows more steadily over the water, thus creating more energy for consumption.  Moreover, studies are being done to use wind farms to temper violent hurricanes and other large scale weather incidents that can cause devastation.
For more information, watch this great video on Why the Future of Wind Energy Lies Offshore
Despite all these solid moves in the right direction, offshore wind is still a new and growing industry. Carrying power to and from wind turbines miles out in the ocean requires proven subsea hardware and cables.  PMI's years of experience and knowledge of subsea conditions and high quality equipment is the solution to many problems that can develop in the harsh waters off shore. PMI is ready to help your company solve your subsea cable and engineering issues. Contact us today to schedule an appointment to talk to our experts.