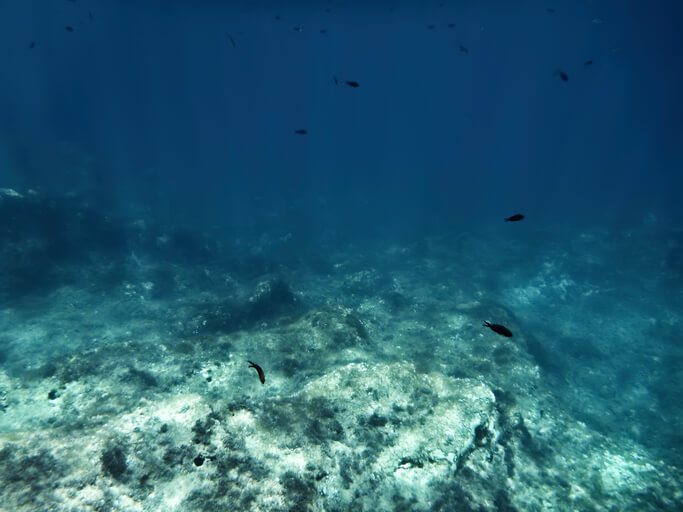 If you follow the evolution of marine energy like we do, you're bound to see references to marine biogeography.
We've come to see why marine biogeography will play a crucial role in the development of offshore wind and other marine-energy sources.
The basics on marine biogeography
What is marine biogeography, and why does it matter to the renewables industry?
Biogeography the is mapping of living things. It helps scientists and researchers document the life cycles of plants and animals in specific regions within defined time periods. Biogeography reveals the health of ecosystems where people plan to build things. And it helps target areas for restoration of threatened species.
Biogeography offers a path to cleaner ocean energy development
Wind farms and marine-energy developments represent the bright future of the sustainable energy industry. But to truly be sustainable, they must be able to produce power without significant damage to marine ecosystems.
Our oceans are already under considerable stress from overfishing, pollution, and climate change. Sustainable energy projects cannot add to that environmental toll. Fortunately, marine biogeography has the tools and techniques we need to ensure cleaner, safer development of ocean-energy projects.
How marine biogeography works
Marine biogeography produces a visual representation of a subsea biome. It creates a three-dimensional image revealing mountains, valleys, trenches, flatlands, continental shelfs, reefs, and anything else on the ocean floor. And it shows the species of plants and animals living there.
The process of marine biogeography works like this:
A research ship travels to an area to be studied.
Multibeam radar scans the ocean floor to document its topography. It sends out about 1,500 radar "soundings" per second, capturing every contour.
Split-beam sonar scans for any fish in the area.
Remotely operated vehicles photograph the area to confirm everything that came up on the radar.
Computers interpret the soundings and create 3D images revealing the shape of the ocean bottom and the native flora and fauna.
Note, this is not a one-time process: Because so many animals migrate and humans change the oceans constantly, marine biogeography must be repeated several times before scientists can truly understand the ecosystems they are studying.
Hawaii: Marine biogeography in action
Hawaii has abundant sunshine and oceans on every side, making it a prime locale for renewables like solar and offshore wind.
U.S. government researchers are teaming up with local scientists and other experts to study the ecological impact of installing windfarms in the Pacific Ocean near Hawaii. Biogeographic studies will help them identify the places where a windfarm would do the least damage to sea life.
Offshore wind is more than a cool idea in Hawaii: Islanders pay the highest electricity costs in the United States because their primary fossil-fuel energy sources must be transported across thousands of miles of ocean. The state hopes to get all its energy from renewable sources like wind and solar by the year 2040, cutting its dependence on fossil fuels.
Potential impacts of wind farm development
We've already written about the environmental impacts of marine energy projects. A wind farm requires several large, concrete bases installed on the sea floor. Building these will affect life at the construction sites, but that is temporary for the most part.
There's also the challenge of laying transmission cables from the towers to the mainland. These must be buried beneath the sea floor, creating another potential disruption.
And there's the issue of underwater structures encouraging the formation of new reefs — and inviting in invasive reef species that crowd out native life.
Marine biogeography will help wind farm developers identify migration routes, spawning beds and other things that sea life must have to survive.
Marine biogeography will help map the future of ocean energy
Ocean-energy developers are bound to be told things they do not want to hear, thanks to marine biogeography. But ultimately, they need to know if whales are migrating through the middle of their development projects. The sooner they know, the better.
Of course, we have more than a rooting interest in marine energy at PMI. All these projects need cables for mooring and power transmission, and our premium cable accessories are designed precisely for these kinds of projects.
In sum, we like what we're seeing from the field of marine biogeography. It's good for our oceans, which makes it good for everybody.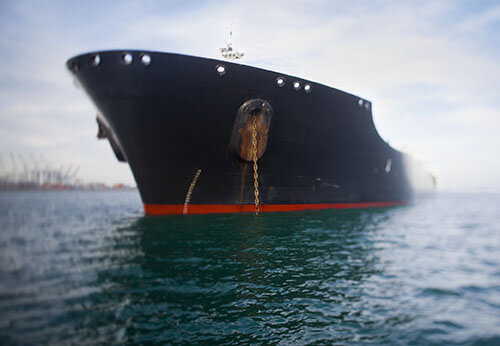 A new ship in the fleet of Petroleum Geo-Services (PGS) suggests low oil prices haven't closed the spigot of innovation in deep ocean engineering.
A naming ceremony in Nagasaki, Japan, in mid-March celebrated PGS's acquisition of the Ramform Tethys, a new seismic data acquisition ship that's brimming with the latest 3D and 4D technology for seismic projects that bounce sound waves off the sea floor to find untapped supplies of crude oil.
Built by Mitsubishi Heavy Industries Shipbuilding at a cost of $285 million, the Tethys is the third Ramform Titan-class vessel in the PGS fleet; the first two were finished in 2013-2014 and the fourth will come to sea in 2017. Titan-class ships have a distinctive triangular hull that's 104 meters long and 70 meters wide at the stern — the widest hulls currently at sea, PGS says. The extra-wide stern looks a bit odd on the sea, but it has huge benefits for towing streams of sensor arrays and providing extra stability for the crews scanning the data pouring in from those arrays.
"The Ramform Tethys like her Ramform Titan-class sisters is well adapted to the prevailing economic environment," PGS says on its website. "Her operational cost per streamer is the lowest around, while the resolution and reliability of the dual-sensor, broadband GeoStreamer data she produces is by far the best currently available."
The Titan-class ships in the PGS fleet use an impressive amount of underwater cable hardware. The Tethys can carry 24 streamer reels: 16 reels aligned abreast and 8 reels further forward, with capacity for 12-kilometer streamers on each reel. That enables an array with hundreds of thousands of sensors spread over an area of 12 square kilometers — nearly 3,000 acres or more than triple the size of New York's Central Park.
The new ship makes it faster and easier to deploy and retrieve cable hardware for subsea explorations. That allows surveys to be completed much sooner and ships to stay at sea longer in the calm times between ever-present storms on the high seas. That equals greater efficiencies that can be passed along to PGS clients.
"Productivity, safety, stability and redundancy are the key benefits of these vessels," said Per Arild Reksnes, executive vice president for operations at PGS, which is based in Norway. "Their ability to tow many streamers gives high data quality with dense cross-line sampling and cost-efficient acquisition with wide tows."
The Ramform Tethys has six engines producing 26.4 megawatts of power, and carries over 6,000 tons of fuel and equipment. The fact that companies are still buying ships of this size and complexity demonstrates that even with severe economic challenges across the oil sector, people will still see the wisdom of investing in better technology.
---
Discover how other Oil & Seismic companies are finding ways to save on fuel and cost in our Free Hydrodynamic Efficiency report.