Companies that feel like they've missed the boom in offshore wind power technology may have the chance to ride a new wave of innovation with the rise of marine energy technology.
Converting the solar and kinetic power of our oceans into cheap, practical electricity seems like a far-off hope right now, but at some point the temptation to dive deep into marine energy methods and devices will prove too irresistible to pass up.
That's something we're watching closely here at PMI. Supplying equipment to companies that work in the oceans is what we do. Estimates suggesting the earth's oceans could theoretically supply up to four times the world's total electricity demand have definitely grabbed our attention.
Admittedly, it's unlikely the oceans will ever supply all of humanity's energy needs. But marine energy can become part of a diverse portfolio of renewables technologies like solar, wind and geothermal that serve the world's energy needs while reducing carbon output and limiting global warming.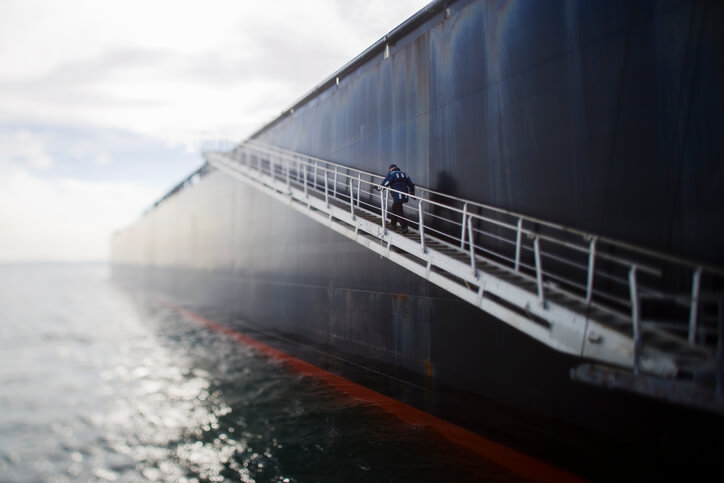 Looking Back on the Rise of Offshore Wind
It's helpful to step back and look at how quickly offshore wind power became a mature technology in Europe. In 1990, there were no offshore wind farms in European waters. At the end of 2015, more than 3,000 offshore wind turbines were up and running, according to the European Wind Energy Association.
How many people could have projected that kind of growth in, say, 1980?
Obviously, nobody knows what the future holds. Marine energy is extremely expensive to develop and difficult to deploy right now. But it might not always be.
Potential Products and Devices in the Marine Energy Sector
European companies are already developing turbines and other devices to generate power from ocean tides and waves. These are big, expensive technologies that require substantial investments of time, energy and expertise. The companies working on them hope to exploit first-mover advantage and export their technologies worldwide.
As a supplier of subsea cable management systems, we see some interesting possibilities as these technologies emerge:
Attachment points: One of the big challenges with marine energy is fixing devices to the ocean floor. Connections must be strong enough to hold energy devices in place and built to fend off the corrosion of saltwater. And they must be unobtrusive enough to have low impact on the undersea environment.
Underwater vehicles: In an age when self-driving cars are already on the roads of Silicon Valley, it's easy to envision rising demand for small submarines that can be put to work monitoring, repairing and maintaining marine energy devices.
Pipe joints: One intriguing technology combines cold water from deep in the ocean and warm tropical water at the surface and creates electricity by exploiting the temperature differential. Called ocean thermal energy conversion, or OTEC, this technology requires pipes as long as several kilometers. Flexible pipe joints can help these pipes survive in ocean currents.
This list barely skims the surface of the possibilities in this sector.
Where the Marine Energy Sector is Going
Wave and tidal energy are getting the most attention right now. Costs for commercial development are still too high for this technology to become mainstream right away, but an encouraging collection of pilot projects in Canada, Europe and Australia — combined with the work of companies developing marine power devices — could lead to discoveries that can bring these costs down and encourage further development.
At PMI, we build accessories that make it easier to use cables in the ocean. Given that all marine energy devices have to transmit electricity over cables, we're excited about the potential of marine energy.
But we also think that companies in a broad range of industries should be exploring these technologies and looking for ways to bring new products to market. If history is any guide, the people who invent the technologies that move marine energy into the mainstream stand to be forerunners of the industry.