The Power of our Oceans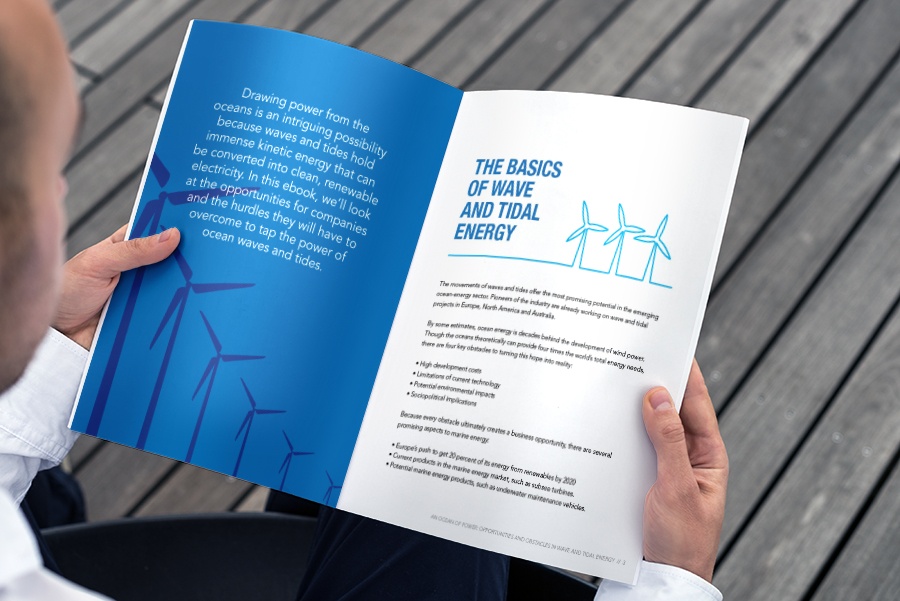 The Power of Our Oceans
An Intriguing Source of Renewable Energy
Though oceans theoretically can provide four times the world's total energy needs, there are four key obstacles to turning this hope into reality:
High development costs
Limitations of current technology
Potential environmental impacts
Sociopolitical implications
Because every obstacle ultimately creates a business opportunity, there are several promising aspects to marine energy:
Europe's push to get 20 percent of its energy from renewables by 2020
Current products in the marine energy market, such as subsea turbines.
Potential marine energy products, such as underwater maintenance vehicles.
Take a closer look at the potential future for wave and tidal energy in our free eBook, An Ocean of Power: Opportunities and Obstacles in Wave and Tidal Energy.
Complete the form to get your copy.