The third of four Ramform Titan-class vessels, the Ramform Tethys, was celebrated in a naming ceremony at the Mitsubishi Heavy Industries Shipbuilding Co. yard in Nagasaki, Japan today.
PGS' two first Ramform Titan-class vessels, the Ramform Titan and the Ramform Atlas were delivered in 2013 and 2014 and have delivered beyond expectations on all aspects, especially within safety, efficiency and productivity.
The Ramform Tethys, and the Ramform Hyperion, will be even better due to small modifications of equipment handling on the back deck and an increase in engine power to 26 400 kW from 23 040 kW on the first two Ramform Titan-class vessels.
"With the increased power output and the back deck modifications we are enhancing the Ramform Titan-class acquisition platform further. Productivity, safety, stability and redundancy are the key benefits of these vessels. Their ability to tow many streamers gives high data quality with dense cross-line sampling and cost efficient acquisition with wide tows," says Per Arild Reksnes, EVP Operations.    
The Ramform Tethys is the most powerful and efficient marine seismic acquisition vessel in the world, and along with the Ramform Titan and Ramform Atlas, the widest ships ever at the waterline.
The design dovetails advanced maritime technology to the imaging capabilities of the GeoStreamer® seismic acquisition technology. Her 70 meter broad stern is fully exploited with 24 streamer reels: 16 reels aligned abreast and 8 reels further forward, with capacity for 12 kilometer streamers on each reel. With such capabilities the Ramform Tethys has tremendous flexibility and redundancy for high capacity configurations. Increased work space and advanced equipment handling mean safer and even more robust operations. The Ramform concept design is made by Roar Ramde.
She carries over 6 000 tons of fuel and equipment. She will typically tow a network of several hundred thousand recording sensors over an area greater than 12 square kilometers, equivalent to nearly 1 200 soccer pitches, or 3.5 times Central Park.
For PGS and its clients, more rapid deployment and retrieval of equipment, as well as greater operational capacity will translate into faster completion of surveys and increased uptime in marginal weather. The period between major yard stays is also extended by approximately 50%.
The Ramform Tethys sets the new standard for seismic operations for the next 25 years.
Jon Erik Reinhardsen, President and CEO of PGS states in a comment: "The Ramform Tethys further strengthens our fleet productivity and together with the other Ramform Titan-class vessels will enhance our competitive edge. In the current challenging market environment we also experience more demand for our best capacity and Ramform Tethys will add to PGS ultra-high-end value proposition."
NOTE: Pictures and more facts on the Ramform Tethys are available on www.pgs.com
For details, contact:
Bård Stenberg, VP IR & Corporate Communications
Mobile: +47 992 45 235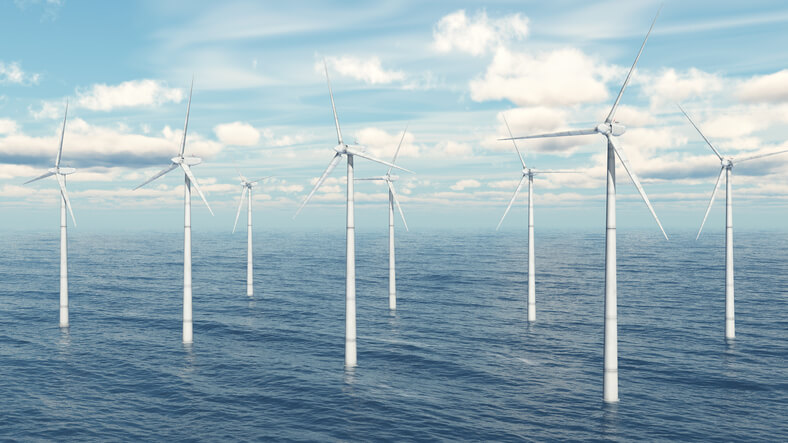 Synthetic cable is stronger than steel on a strength-to-weight basis, which makes it an attractive option in marine environments. The key challenge of synthetic cable is what you do about the attachment points, or terminations.
Terminations can cut the tensile strength of synthetic cable by more than 50 percent, potentially defeating the purpose of going with synthetic to begin with. However, a well-designed and properly installed termination can preserve more than 75 percent of the cable's strength.
The termination must be installed by the manufacturer of the termination. It can't be installed like a traditional steel termination can. That means if you're ordering a volume of synthetic fiber cable, you need to ship it to your cable accessory supplier and have them cut your cable to length and attach the terminations.
Once the termination is in place, it's there permanently. It cannot be removed. Hence it pays to be careful about your choice of synthetic cable termination provider.
Getting it Right with Synthetic Cable Terminations
Synthetic cables have a vast range of uses in subsea environments. They can do high-tech jobs like protecting fiber optic cables that transmit data around the world. Or they can do more mundane tasks like holding floating platforms in place.
Each of these jobs require terminations and other accessories that are engineered specifically to get the most performance out of the cable and preserve its strength at the attachment point.
At PMI, we've worked with clients in the subsea cable sector for decades, so we know exactly how to apply the right termination for each application. We have the specialized equipment required to perform synthetic terminations, and we have people trained to make sure the attachment is done properly.
And, of course, we supply some of the world's best subsea cable terminations for all these varied applications.
Synthetic cables are less prone to corrosion and much more flexible and easy to use in chaotic marine environments. Many of them even float. But their unique chemical composition requires extra care at the termination point. Ignoring this risk could easily undo your entire investment in synthetic cables.