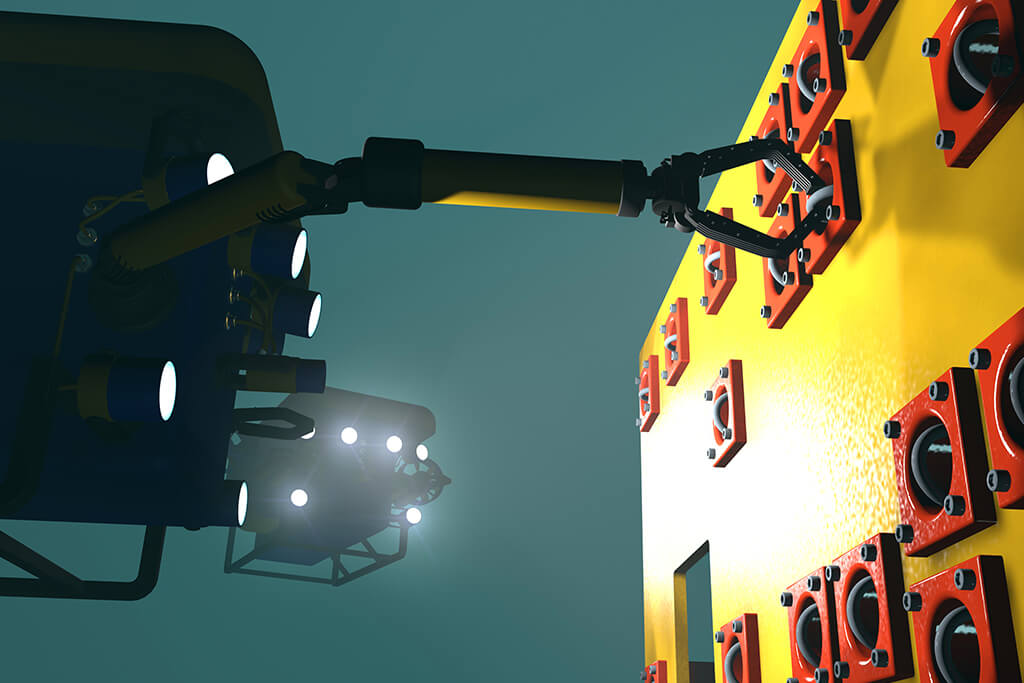 We've gone in depth before on how cable terminations are used , now we're going to explain what sets our terminations apart from the competition.
Many current terminations require an epoxy/polish method of installation. There are many disadvantages to using epoxy. If you're using heat-cured epoxy, it takes a ½ to cure, but you need an oven to cure it. Room temperature epoxy doesn't need a special oven, but the cure time can be 2-3 hours or more. When researchers are spending days or weeks out on the ocean gathering information, time is of the essence.
Other terminations on the market don't use epoxy, but require specialized equipment to install or require extensive cable preparation before installation. In addition, many epoxy-less terminations have a higher connector cost.
PMI provides quality epoxy-less terminations for your ROV needs. Here are 5 that the EVERGRIP Helical Gripping Termination is your ideal solution:
The EVERGRIP termination is field installable and easily applied – usually in 30 minutes or less.
Our product requires no additional tools or cable preparation to install
With the EVERGRIP, there is no need to wait for a termination/retermination to cure.
The special helical rod design relieves strain from the cable. We also have BSR solutions for additional strain relief to prolong cable integrity.
The housing of EVERGRIP can be used – a Retermination Kit comes at a much lower cost than purchasing a new termination
As new challenges are placed on the ROV industry, PMI continues to provide new solutions to meet those challenges. Whether it's greater strain capabilities, faster installation or higher cost savings, PMI has the capability to develop and supply the highest quality and reliability solutions.
To read more advice on choosing the best subsea terminations for your project, download our checklist:
7 Questions You Should Be Asking About Your Subsea Terminations