Weak oil prices weighed heavily on the folks attending last month's annual meeting of the Society of Exploration Geophysicists. Time and again, the people we talked to at 2015 SEG New Orleans were on the prowl for cooperative cost-saving opportunities.
With crude oil prices down more 50 percent from their June 2014 peak, everyone is laser-focused on limiting expenses. Sending fewer people to trade shows must be one way they're cutting back, because the show had noticeably low attendance.
Those who did get to attend (or who went to the prior Madrid EAGE show) got a look at how PMI is helping offshore industry clients hold the line on costs. Those who missed the show also missed a chance for a hands-on look at our new Hydro-Dynamic DYNA II Sheave Mount and its drag-reducing design.
Our meetings with key seismic exploration customers confirmed how new PMI technology is helping slice operating costs. Today's 3D seismic operators tow 16-plus streamers along with attached cable management hardware behind oceangoing seismic survey ships. That adds up to a lot of drag, requiring lots of engine power (and fuel for those engines).
At PMI, we've learned from working alongside our clients that making our hardware hydrodynamically efficient can significantly reduce the power required to tow streamer & hardware systems — cutting hardware component drag by up to 40 percent. Just multiply the power and fuel savings by 8, 16 or possibly 32 components towed behind a ship and you can see the potential for a significant reduction in costs.
Making small changes like these to our cable hardware gives our clients substantial savings. 
If you could not attend either show, download our Free Hydrodynamic Efficiency Report and start thinking about the benefits of our new technology.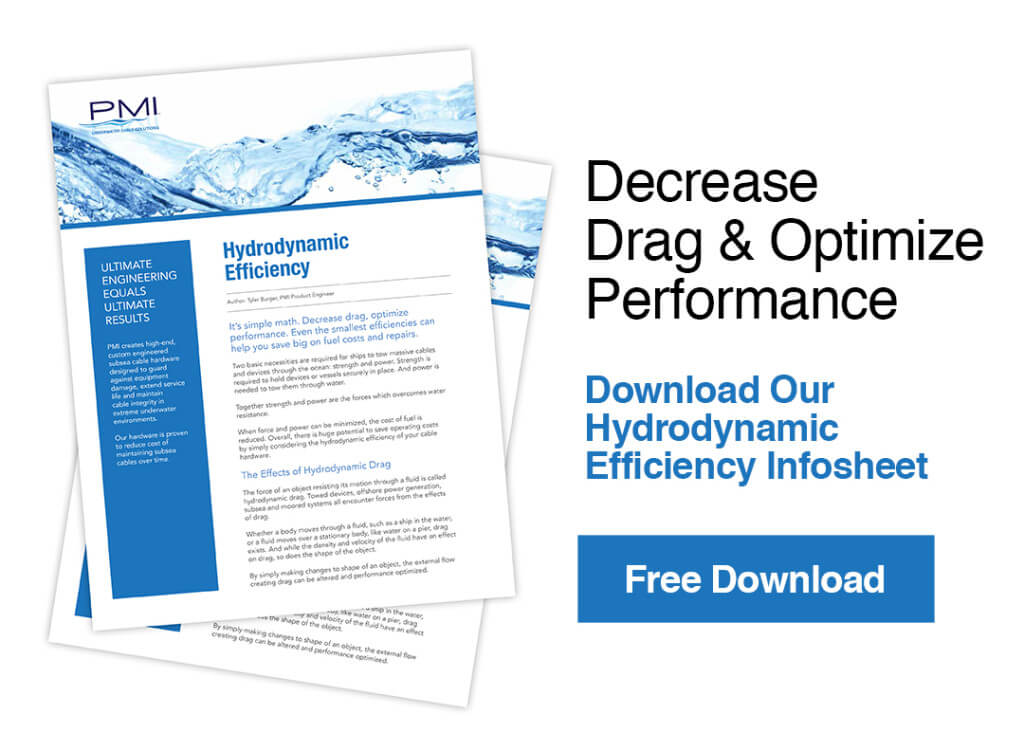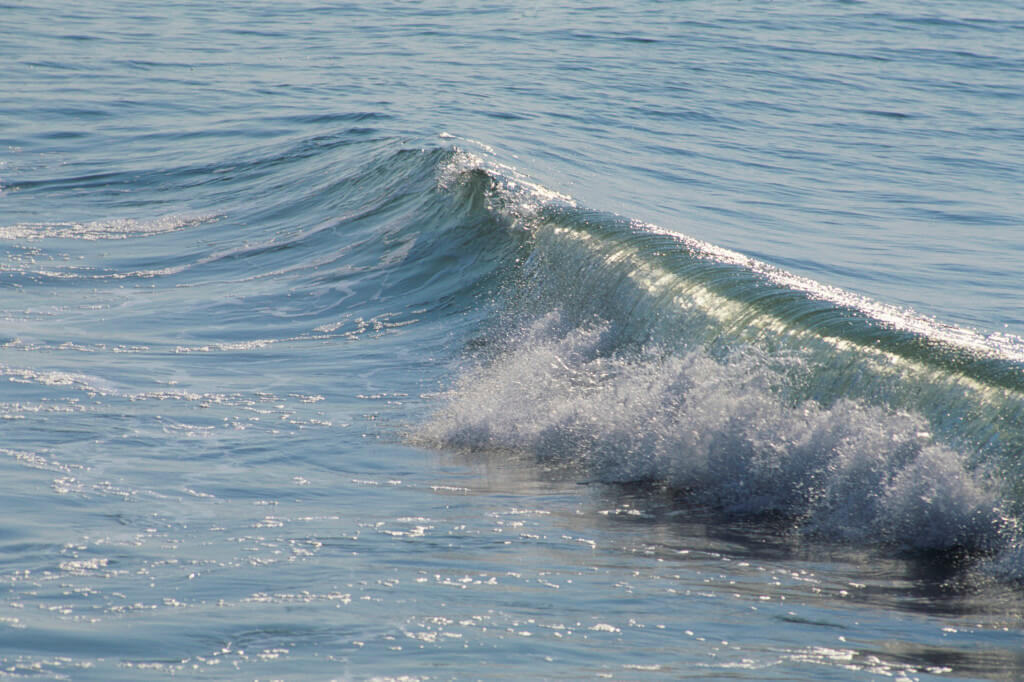 In the United States, wave energy technology is less advanced than tidal. But as interest grows, companies like ours are prepared to equip these new tidal power companies with proven subsea cable hardware helping them become profitable sources of electricity.
Small tidal power companies are taking advantage of the rising interest in alternative energies. Large amounts of coastal waters are being reserved on both coasts of North America by small companies who plan to take advantage of ocean energy technologies, in the hopes that these sites will become profitable sources of electricity. Read more…
The launch of the Ramform Titan class marine seismic data acquisition ships by Petroleum Geo-Services (PGS) mark a new era of subsea oil and gas exploration. The second of these vessels, the Ramform Atlas was launched in January, 2014. The Ramform Titan and Ramform Atlas are designed and built by PGS to be the most powerful and productive of their kind using the latest marine and electronic seismic technologies.
Every detail of these vessels was evaluated based on optimum productivity and safety including the cable management systems used to deploy and attach up to a 24-streamer array system. The towed streamers consist of several thousand recording sensors over an area greater than 3,000 acres (12 km2), or 3.5 times the size of New York's Central Park.
The engineers at PGS have chosen the latest proven technologies available throughout the Ramform Titan-class ships, including the new PMI Dyna-Hanger II and Dyna-BSR cable management systems. These systems provide significantly higher load capacities to accommodate the demands of extreme towing loads caused by wider streamer arrays. As a bonus, the major components of both systems can be installed, or removed, in just minutes without special tools or extensive personnel training to increase on deck productivity and reduce downtime.
The Dyna-Hanger II cable management system uses exclusive patent pending designed symmetrical suspension arms with tool-less features and helical rods. It is designed with a hinged collar that snaps around the housing and is secured with just a quick-release pin. A specially designed housing prevents the attachment point from shifting on the lead-in cable while the collar design enables the cable to rotate freely under tension. It is capable of accommodating loads up to 100% of the cable's rated breaking strength.
The Dyna-BSR bending strain relief system provides cable bending and abrasion protection, while enabling rotation of various cable attachments. It replaces traditional slip-on bending strain relief systems that use a one-piece body design. Instead, the Dyna-BSR patent pending two-piece system can be installed or removed at any time during deployment or retrieval procedures. It is designed with a reinforced polyurethane, two-part shell to provide added strength and flexibility. A unique fastener system quickly secures the shells together. In total, the system offers graduated stiffness to protect cables from off-axis loads through a wide range of angle combinations by maintaining a safe minimum bend radius.
"Everything on the Ramform Titan class was chosen for its contribution to our primary goals of providing optimal seismic productivity and crew safety," according to Sverre Olsen, Technical Manager at PGS. "Every sub-system we have, builds on the total system to achieve our goals. PMI systems were chosen because they continue to meet PGS productivity and higher load requirements."
"The successful PGS installation is a result of our conversations with customers about their challenges then developing cable hardware and support services to meet their needs," said Bob Schauer, president, PMI industries. "We are focused on unmatched support for our customers. Whether it is easy-to-use hardware, engineering support or comprehensive cable testing services, we listen and then perform.