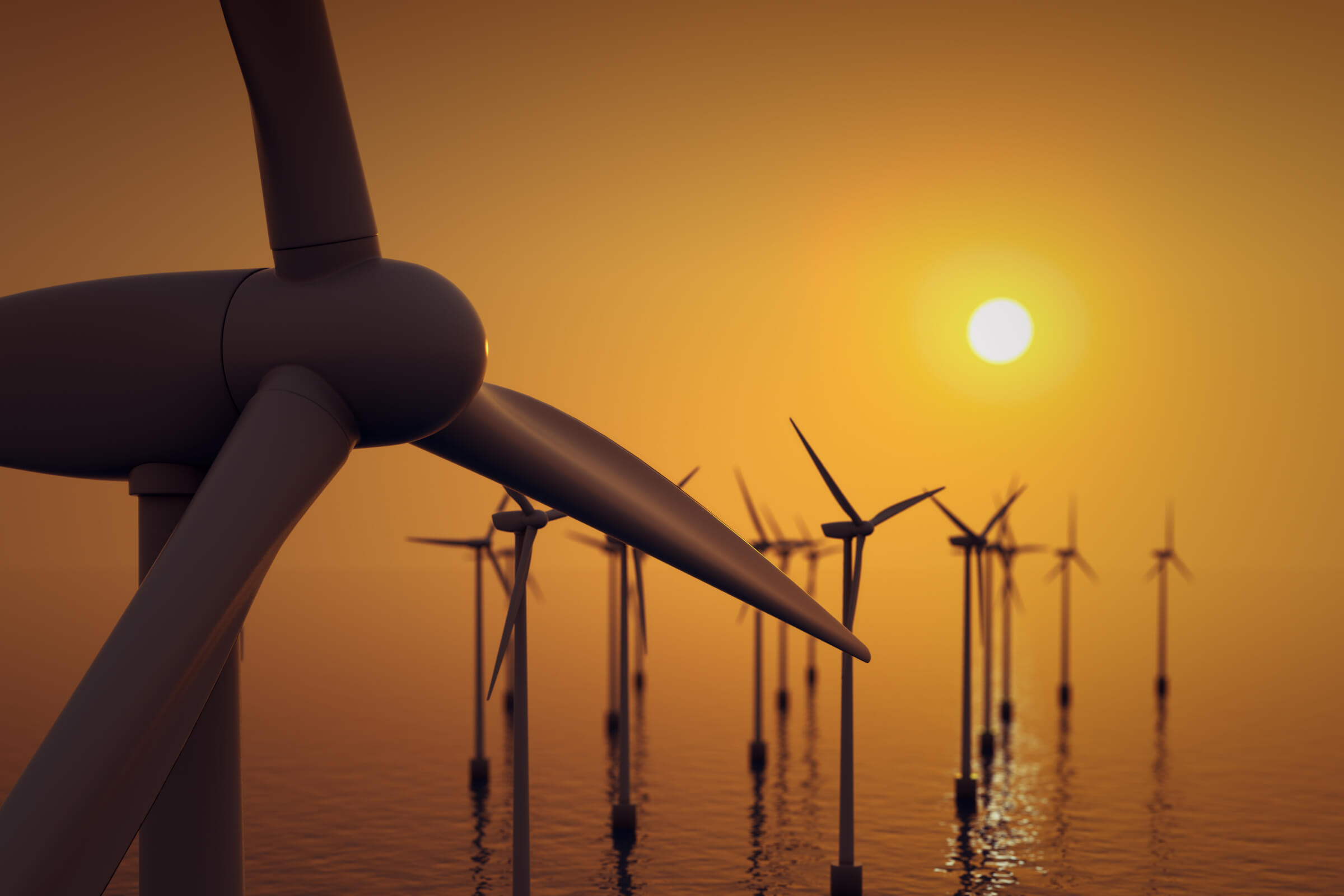 The offshore wind industry made significant strides in Europe last year, according to the European Wind Energy Association (EWEA). This growth has broad implications both for the renewables industry and the subsea cable market.
EWEA's "Wind in Power: 2015 European Statistics" report published in February 2016 said European offshore wind installations more than doubled in 2015 from the year before. Germany had by far the most wind-power activity in 2015, adding 6,013 megawatts of generating capacity — and 38.4% of that was offshore.
Offshore wind installations accounted for 33.4 percent of all installations in 2015, according to EWEA's data, up from 13.7% year before. Furthermore, investments in wind power hit an all-time high in 2015, EWEA said, with offshore wind leading the charge.
"Financial commitments in new assets reached a total of €26.4 billion, a 40 percent increase from 2014," the report said. "While investments in new onshore wind generating assets increased by 6.3% in 2015, those in the offshore wind sector doubled compared to the previous year."
A summary of the report in the website OffshoreWIND.biz notes where most of the capacity was added in 2015:
Germany: 2,282 megawatts (75.4%), a four-old jump from the year before
UK: 566 MW (18.7%)
Netherlands: 180 MW (5.9%)
Another EWEA report, "The European Offshore Wind Industry — Key Trends and Statistics 2015," drills deep into the details of the continent's offshore power industry. It notes that "total investments for the construction and refinancing of offshore wind farms and transmission assets hit a record level of €18 billion."
At PMI, we're watching the growth of offshore wind closely because it has the potential to affect all the players in the subsea cable market. After all, those wind turbines depend on offshore cables to transmit power back to the mainland (the average turbine site was 43.3 kilometers from shore in 2015, in 27.1 meters of water). As sites near shore become more fully developed, offshore sites will inevitably move farther away and into much deeper water.
Those developments mean offshore cables and equipment like subsea cable terminations will need to be extremely tough and reliable — the two signature qualities of PMI cable equipment.